Article: Why Rocky aur Rani is winning our hearts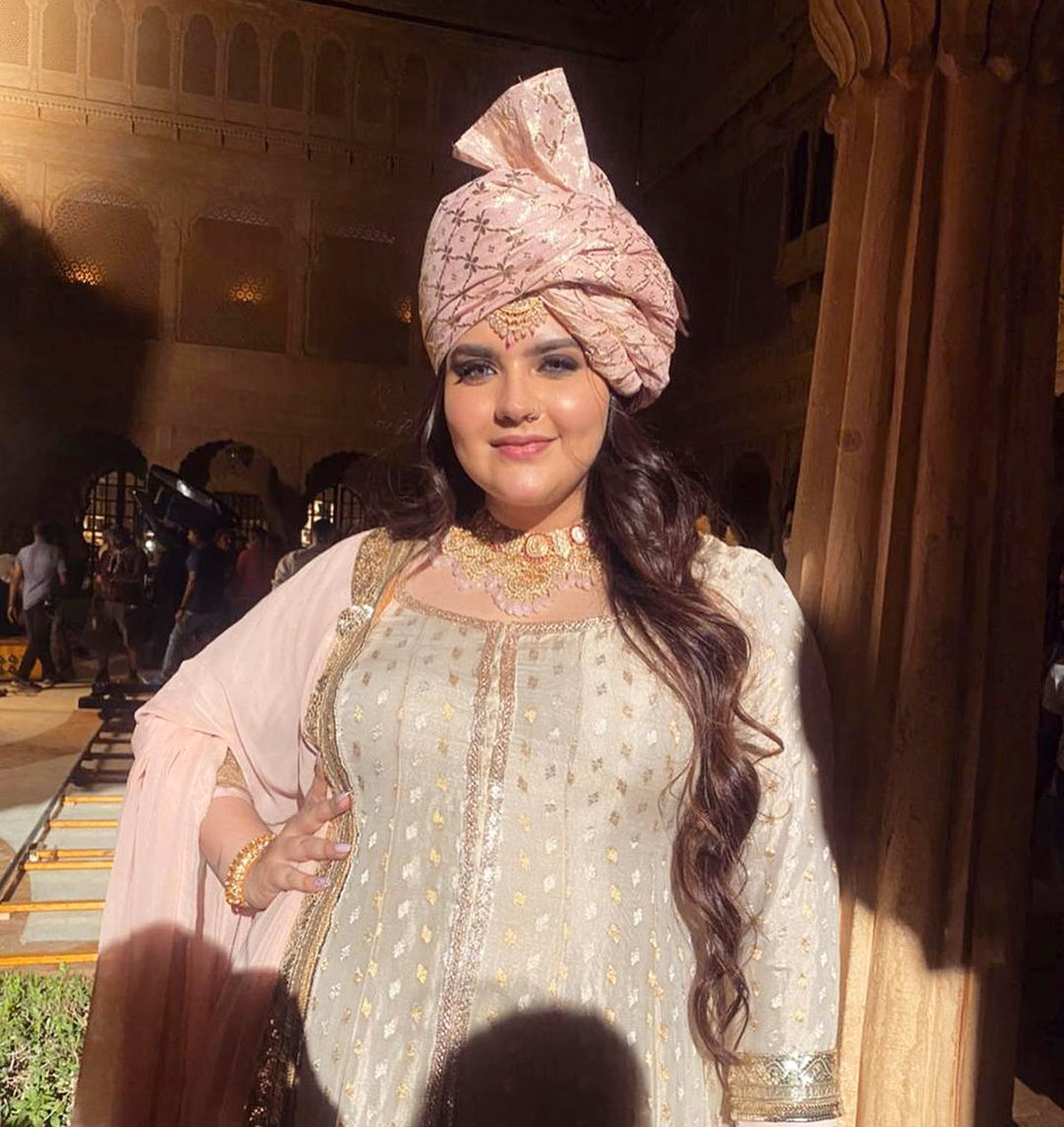 Why Rocky aur Rani is winning our hearts
If you've seen Rocky aur Rani Ki Prem Kahani, I thought it was a smashing movie, a bit hit and miss in places BUT some refreshing lessons to teach the audience about women's equality, snobbery and my most favourite part: fat shaming.
My favourite character is Gayatri, and the storyline of her family's quest to find her a suitor. She is brilliant, clever and beautiful but no one sees past her body. When she finally snaps, and gives them all a piece of her mind I LITERALLY wanted to hi-five her through the screen.
 Throughout my own life I'd get comments from extended family and friends:
"Oh you've become chubby"
"She's the plump one"
"You've lost weight, you look great now" (did I not before?)
"Look at your big arms/legs"
"Shall I send you details of my diet plan?"
Can you believe this was all said with 'love' or asdata:text/mce-internal,page-description,%26nbsp%3Bdata%3Atext/mce-internal%2Cpage-description%2C%253Cimg%2520src%253D%2522https%253A//cdn.shopify.com/s/files/1/0517/4591/5040/files/12glam1_480x480.jpg%253Fv%253D1696373368%2522%2520alt%253D%2522%2522%253E a joke so I couldn't even be angry about it. Why do people feel they have a right to give us unsolicited opinions about our bodies?
The shops were just as bad but to be expected:
"No mam we don't have your size"
"PLUS SIZE CHAHIYE?" (shouting across the street at me)
"No we only have samples 8-10. One of the shop girls can try it for you if you can't fit"
Seeing Gayatri's storyline in the movie made me remember those times, and how people's words really knock your confidence and make you feel like you're not good enough.
I don't know about you but I'm sick of seeing the same jokes in Indian cinema: man & family goes for a rishtaa, she is fatter or darker than her photo. Cue the funny music, jokes about her appearance, and quick getaway.
Are we meant to laugh at his 'misfortune' at the expense of her dignity?
In the end the only one who will marry these girls is an absolute train wreck of a guy who looked like he has about two brain cells knocking around in his head.
That's why RARKPK was SUCH a breath of fresh air. The best thing is it wasn't just one scene where she had her say and that was that. The other characters genuinely learnt from her experience and changed for the better.
Of course we need to be healthy, and I don't advocate being unhealthy just to spite others. But loving concern for someone's wellbeing is totally different from needless criticism and pointless opinions.
Why did I post this? Well firstly I watched that film last night and really wanted to get this off my chest. Secondly it's something that a lot of my Sherni London clients struggle with too, and I KNOW this is a wider issue for many women, particularly in our South Asian communities.
That's the reason why I do what I do, by creating that safe space for people to be themselves and feel like the FIERCE lionesses they are (that's what Sherni means in Punjabi).
I don't like to just say the 'inclusive' and body positivity buzzwords to be on trend either. Body positivity is something I live and breathe, and I want to empower other women to have the same care and love for themselves too.
We're not jumping on the body positivity bandwagon either. This has been our mission from day one to cater for all sizes and actually have CURVY models in our campaigns.
That was SO important for me and I wish I'd  seen this sort of thing myself as a young girl. I wouldn't have been so paranoid about how I looked if the models in the Asian magazines looked a bit more like me!
I'd love to know what you thought of the film and Gayatri's storyline? If you haven't seen it, has this convinced you to now?